The Faculty of Contemporary Social Studies
The Faculty of Contemporary Social Studies
Department of Contemporary Social Studies (2019 enrollment limit: 130 students) Established in 2014
Department of Social Studies of Disaster Management (2019 enrollment limit: 90 students) Established in 2014
This faculty was established in 2014 with the aim of developing human resources who can understand problems of modern society and find solutions. This faculty consists of two majors, Contemporary Social Studies and Social Studies of Disaster Management.
This faculty focuses on the problem-solving type of active learning learned from communities in Kobe, known for being an international city and using progressive approaches to accident prevention.
Students will learn how to understand problems from various angles, analyze them scientifically, and search for practical solutions.
Active learning standing on the stage Kobe.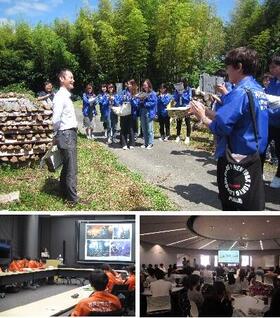 The aim of the education is for students to acquire abilities that will be useful to them in the future when working in businesses, government administration or education workplaces. This is achieved through specific activities such as fieldwork investigations of local society, volunteer activities in disaster-hit areas and internships in government offices and companies.
Learning about regional problems in Kobe.
Kobe has long prospered as a port city and it is an international city that has many foreign residents. In addition, Kobe has developed a strong public awareness of disaster prevention from its experiences in the Great Hanshin-Awaji Earthquake. We want students to learn about Kobe in this area and to use Kobe as a base to think about the future of Japan and to connect to the world.
Four years of learning at the Port Island Campus.
The Port Island Campus is in an excellent location, just 15 minutes on the Port Liner from Sannomiya, the center of Kobe. It has the relaxed atmosphere of the red-brick research buildings, a great variety of teaching staff and self-study rooms and classrooms with the latest equipment. If you are tired – take a break and view the Mt. Rokko mountain range and the sea.
Department of Contemporary Social Studies
Cultivating the ability to solve problems through a wide range of practical work in various local areas.

The main pillars of the study are the three sectors of "citizens and livelihoods," "work and industry" and "regions and culture." With sociology as a base, students will also study areas such as economics, politics and public administration, to acquire the wide-ranging special knowledge that is necessary to understand modern society whilst also nurturing the ability to think flexibly from multiple perspectives. Seminars and practical learning are used to nurture analytical and problem-solving capabilities.
Qualifications available: Social Researcher*1, First Kind of Junior High School Teacher's License (Social Studies)*1, First Kind of High School Teacher's License (Civics) *1
Department of Social Studies of Disaster Management
Acquiring disaster-prevention knowledge and skills to support safe and secure lifestyles for local residents.

The main pillars of the study are the two sectors of "disaster prevention, citizens and the administration" and "disaster prevention, social contribution and international cooperation." We aim to use the knowledge and experiences gained in the Great Hanshin-Awaji Earthquake to realize a safe way of living for the future. Students will learn about the basic ways of thinking about disaster prevention and disaster mitigation, understand the current situation and develop their ability to solve problems. They will also learn about volunteering and international cooperation.
Qualifications available: Social Service Activities Support Specialist*2, First Kind of Junior High School Teacher's License (Social Studies)*1, First Kind of High School Teacher's License (Civics)*1

*1. These are qualifications that can be obtained by acquring credits in the subjects specified.
*2. This is a qualification that can be obtained by acquring credits in the relevant subjects and passing a certification examination.
【Close-Up】
Active learning that prioritizes practice
Topics 01
Learning together with fellow students
The central part of the study at the University is seminars. Students conduct investigations by themselves and then give presentations and hold discussions to widen their thinking and further deepen their research.
Topics 02
Learning from the local region
As part of their active learning, students go out to various regions in Hyogo Prefecture and gain an understanding of people's livelihoods through their exchanges with the local residents.
Topics 03
Implementation of citizen life-saver lectures
Students with a first aid instructor qualification give citizen life-savers lectures (Ordinary lifesaving course I) to citizens and at schools in Kobe.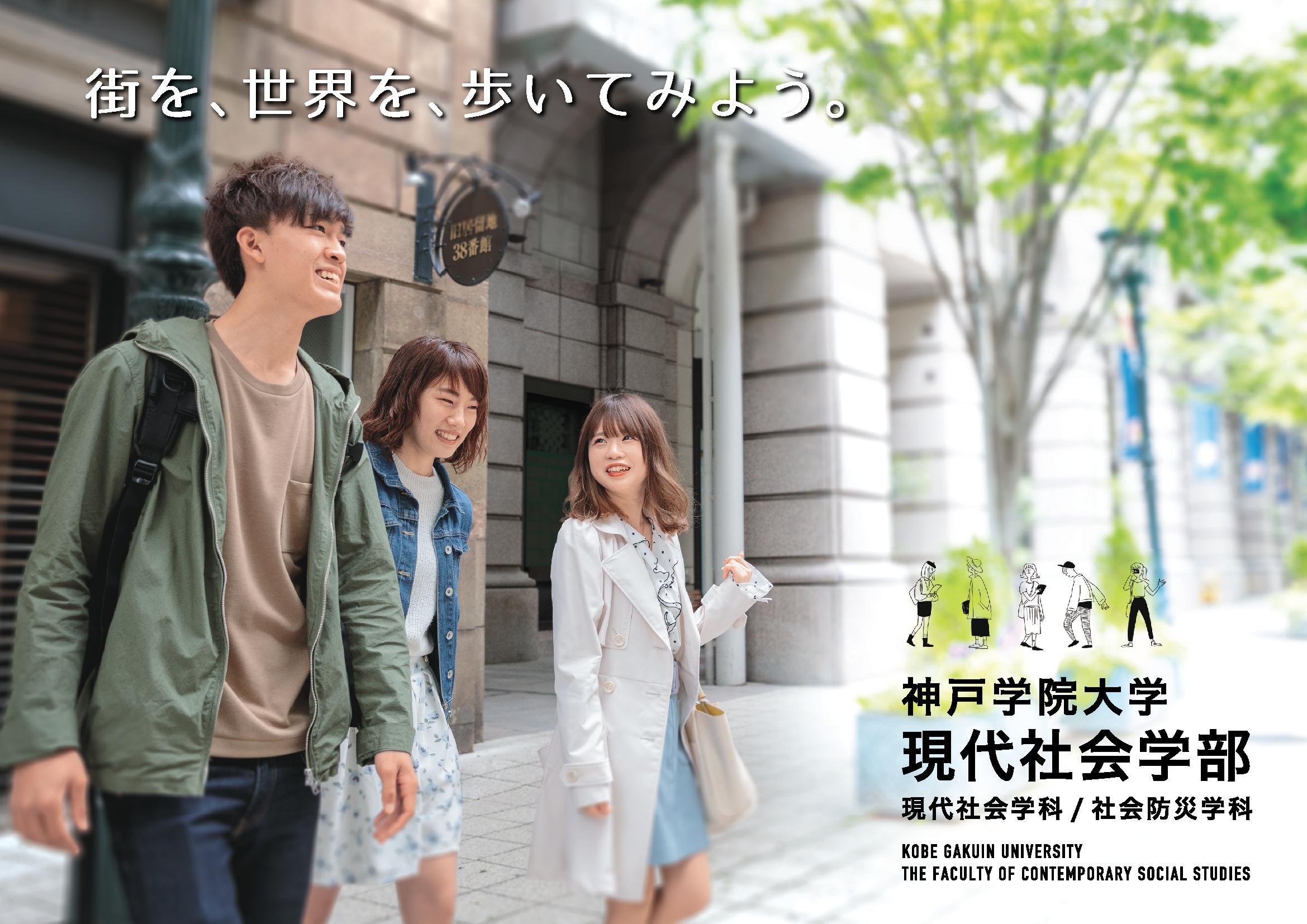 Detailed information is available in the Faculty of Contemporary Social Studies newsletter
Faculties and Graduate School