The Faculty of Nutrition
Department of Nutrition: Established in 1966
Department of Nutrition: Nutritional Sciences and Dietetics Course (2023 enrollment limit: 95 students) Established in April 2016
Department of Nutrition: Nutritional Life Sciences and Medical Technologies Course established in 2016;Course name changed in 2020
Department of Nutrition: Medical Technologies Course (2023 enrollment limit: 65 students)
This Faculty was opened as the first co-educational faculty of nutrition in Japan. It takes pride in being a traditional faculty of nutrition and has produced many registered dietitians and nutrition teachers, medical technologists, and food sanitation inspectors (administrators) who are involved in the maintenance and advancement of human health. The Nutritional Sciences and Dietetics Course, which trains national registered dietitians, and the Medical Technologies Course, which trains medical technologists, were established to provide human resources with a rich education and high degree of professionalism.
Gain a Wealth of Knowledge as an Expert in Nutrition to be Certified as a National Registered Dietitian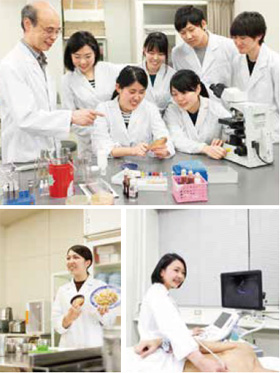 National registered dietitians play an active role in various situations related to food and health. This Faculty links the fields of medicine and food together and provides various opportunities for participation-type projects involving corporations and communities, such as social collaboration and community volunteering, to train nutrition specialists who can succeed in society.
Learn a Medical Point of View and the Knowledge for Clinical Examinations to be Certified as a Medical Technologist
Clinical laboratory technicians conduct checks required to diagnose diseases such as blood tests, urinalysis, electro-cardiograms, echocardiography, and other checks to understand health conditions. Through learning about lifestyle-related illnesses and the like from the perspective of nutritional science, this Faculty develops medical technologists who have the skills to thoroughly understand the clinical state and accurately analyze test data as they provide medical care in a team.
Create Wholesome Individuals through Foods
Nutrition teachers manage school lunches at elementary and junior high schools, give lessons on nutrition, and provide dietary education based on the menu during lunch. At this Faculty, students will not only learn at the University, but will also participate in a variety of off-campus training at elementary schools to cultivate practical skills.
Department of Nutrition
A dual area approach to nutritional science
Nutritional Sciences and Dietetics Course
Students will gain diverse knowledge that enables them to play active roles in a wide variety of fields including hospitals, health care centers, nursery schools, elementary and junior high schools, social welfare facilities, food companies, and food services. The aim is for students to become certified national registered dietitians as nutrition specialists.
Medical Technologies Course (Name changed from the Nutritional Life Sciences and Medical Technologies Course from 2020)
Students will learn about nutrition from a medical point of view, obtain knowledge of clinical examinations, and develop the skills required to appropriately analyze a diet based on medical history and inspection data. Students will aim to become certified medical technologists as specialists with good functional experience.
【Close-Up】
Superb pass rates on national license examinations
Topics 01
National Registered Dietician's Exam
This Faculty helps students to thoroughly prepare. The Faculty maintains a superb pass rate, which is one of the best in the nation.
Topics 02
National Medical Technologist's Exam
Acquisition of the credits in the designated subjects makes students eligible to take the national qualification examination for certification as a medical technologist.
Thirty persons from the Kobe Gakuin University Faculty of Nutrition who were qualified to take the exam sat the 68th National Medical Technologist's Exam in 2022, and twenty-nine persons passed (a pass rate of 96.7%).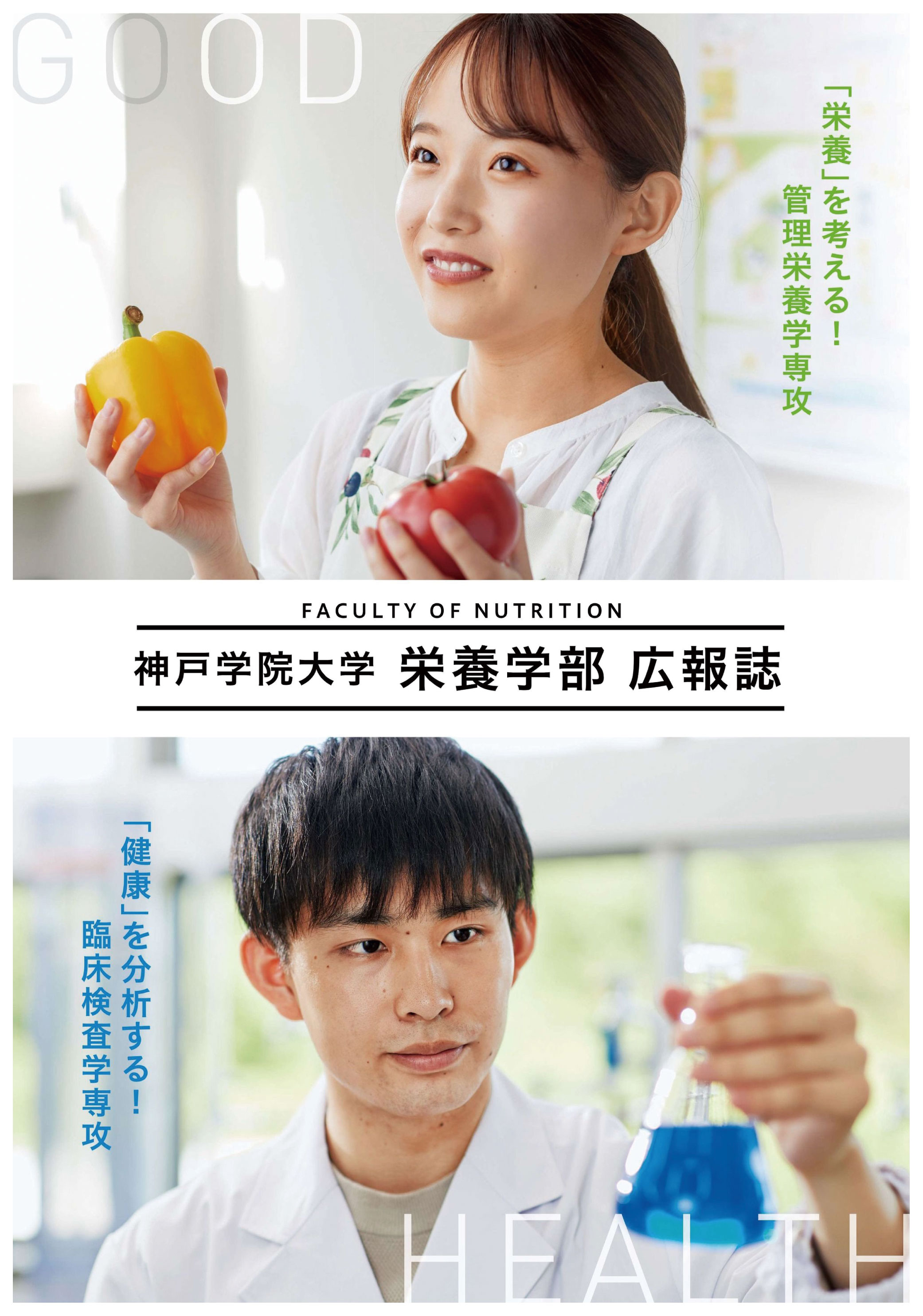 Detailed information is available in the Faculty of Nutrition brochure.
Faculties and Graduate School