The Faculty of Global Communication
The Faculty of Global Communication
Admission Information(Japanese Course)
Faculty of Global Communication. English Course (2018 enrollment limit: 120 students), Chinese Course (2018 enrollment limit: 30 students), Japanese Course (for foreign students from overseas, 2018 enrollment limit: 30 students) Established in 2015
The Faculty will be established in 2015 to nur ture human resources who can be active on the global stage as the globalization of society proceeds. The Faculty has the three courses of English, Chinese and Japanese and students can learn language ability in a small-group environment.
The Faculty will nur ture human resources who can be active on the global stage, with the ability to speak a foreign language fluently, and also the high level of communication skills, practical skills and ability to convey their own opinion that are essential to be able to appeal to people and make changes in society and business.
A curriculum to thoroughly improve language ability.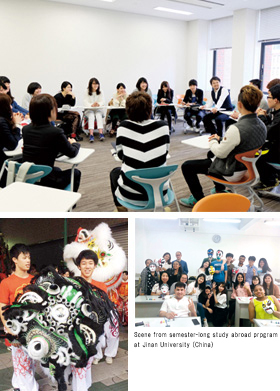 More than 720 hours of language lessons are secured for the first 2 years, which is roughly 4 times the lesson time in other faculties. After this, all students in the English Course and Chinese Course study abroad at a partner university or other institution overseas during the first half of their third year. This thoroughly polishes their practical language ability (listening, reading, speaking, and writing).
Exchanges with different cultures on a daily basis without leaving campus.
A Japanese language course will also be established for students from overseas. A space for language learning and international exchange where students can freely communicate with each other will be established in the new Building D and there will also be the development of cooperative projects and exchange events with overseas students. This environment will make it possible to experience exchanges with other cultures in an extremely natural way.
We foster the generic skills necessary as the basic abilities of full-fledged members of society.
Generic skills are the basic abilities required of full-fledged members of society, regardless of their occupation or academic field. These are problem-solving skills that bring together abilities such as thinking skills, imagination, the ability to make proposals and management skills. Hands-on learning and training is implemented to nurture these abilities, which are necessary for full-fledged members of society.
Department of Global Communication
Nurturing human resources who can be active globally.
English Course
Students aim to comprehensively master high level of English language communication skills being necessary for international trade and international meetings. It is also possible to obtain a teacher's licenses (English) for Junior High Schools and Senior High Schools.
Japanese Course
*For foreign students from overseas
This is a course for foreign students who aim to work in a company in Japan. Students aim to learn practical Japanese through company internships and joint projects with students on other courses.
Chinese Course
This is a course that uses a small-group environment to steadily nurture the ability to play a central role in Asia, which is showing remarkable rates of growth. In addition to learning the Chinese language, students also aim to understand the culture of China and polish their skills in business communication.
【Close-Up】
There are some communication skills that can only be acquired overseas.
topic01
Every students will study abroad to aquire practical language ability and communication skills
In addition to the implementation of high quality foreign language education, the objective is also education that cultivates the practical skills necessary to communicate with people who have different sets of values and, through those interactions, to go on to turn ideas into reality independently.
Thorough language learning is implemented during the first two years leading up to the overseas study and there is a high frequency of contact with the foreign language so that each and every student firmly acquires sufficient abilities for the overseas study. By having this period for sufficient preparation beforehand, it becomes possible for students to select classes such as those focusing on high level presentations at the location of their overseas study, and this nurtures more practical language ability.
topic02
Example destinations for overseas study
U.K.
•University of Cambridge
•University of Exeter
China
•Beijing Language and Culture University
•Jinan University
U.S.A.
•Hope College And others
*As of October 2016. Study abroad programs are subject to change.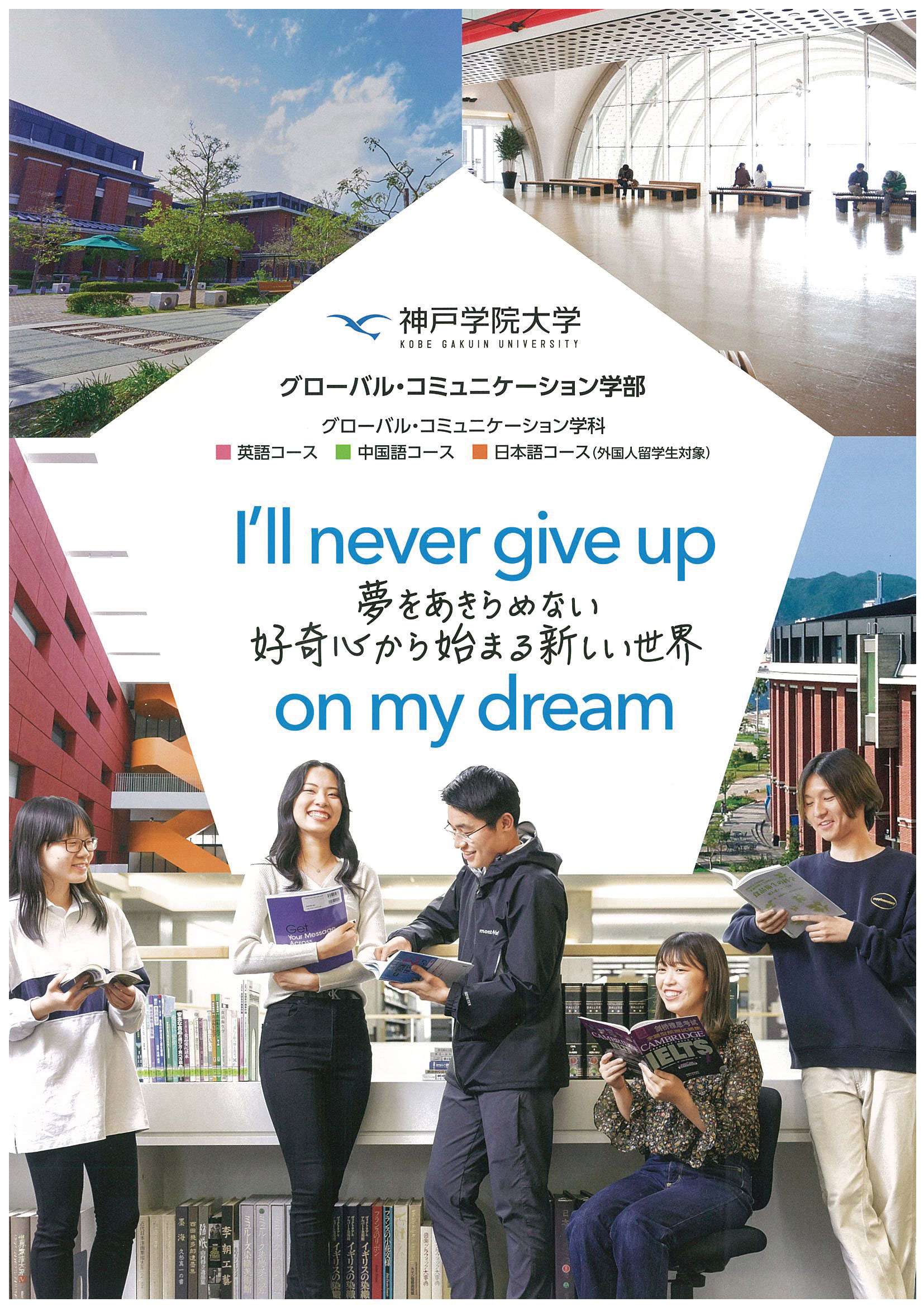 Detailed information is available in the Faculty of Global Communication newsletter.
Faculties and Graduate School