Long-term Student Exchange Program
Long-term Student Exchange Program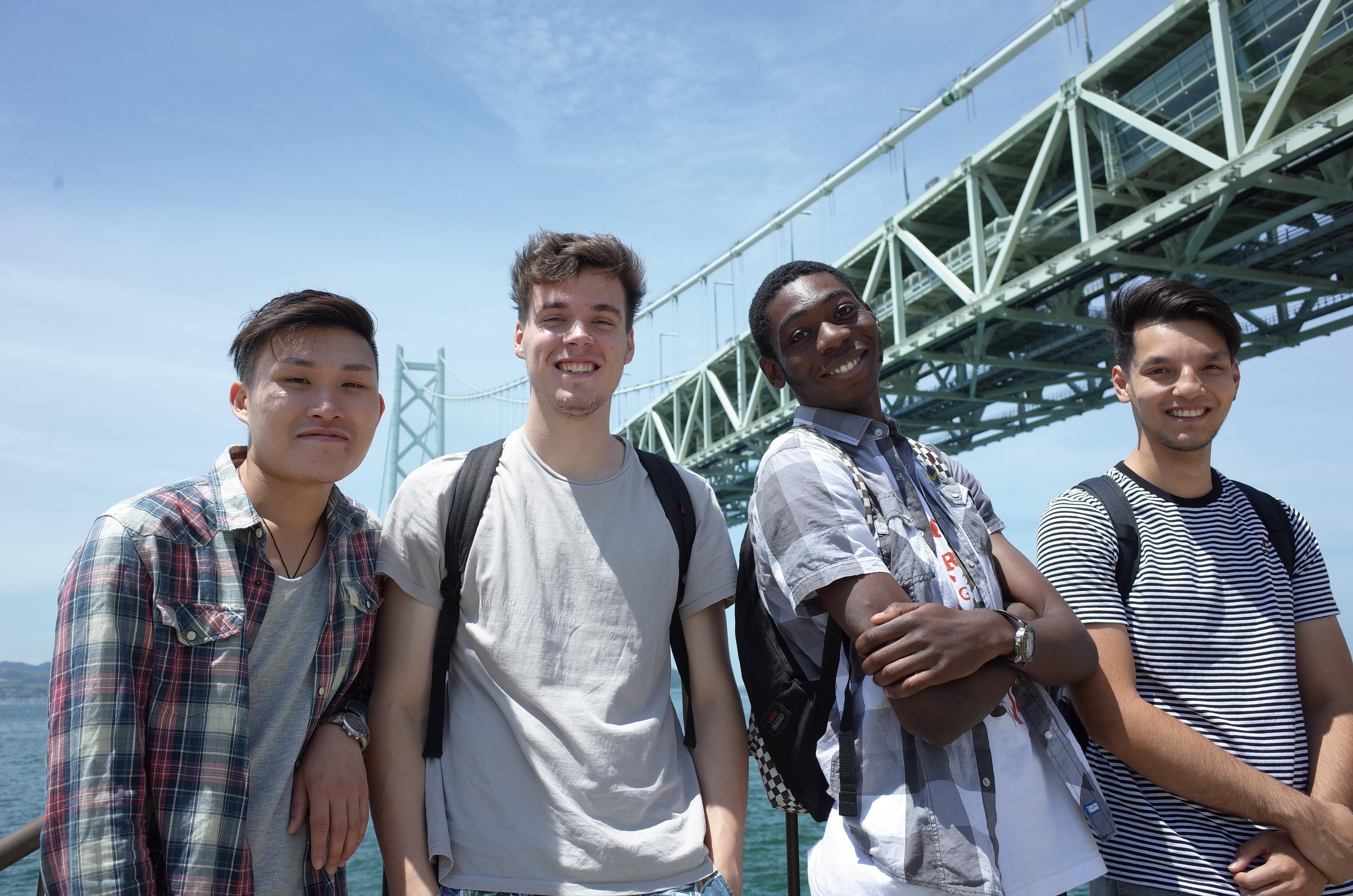 1. General Information
Kobe Gakuin University (KGU) student exchange program is conducted under agreements with partner institutions. The study period ranges from 1 semester (6 months) to 2 semesters (1 year). Candidates must be officially nominated by a partner institution as an exchange student. Applications submitted without a nomination will not be accepted.
Please check with your study abroad adviser or International Office at your home university to see if there is an agreement of student exchange with KGU or contact us.
2. Admission
KGU offers undergraduate programs in 10 faculties. Once accepted, each exchange student will be placed in one of the 10 faculties. However, students can take designated courses (mainly in Japanese) offered by each faculty and the General Education Center, in addition Japanese language courses are also available to exchange students.
3. Language Proficiency
Japanese: JLPT (Japanese Language Proficiency Test) Level 4(N4), or equivalent level of Japanese proficiency is required.
4.Student Visa
In order to study at KGU, Students must obtain "Student Visa" prior to entering Japan. If students have other type of Visa already, please contact us before applying.
5.Courses
5-1. Regular Courses Taught in Japanese
Exchange Students can select regular courses (in 10 faculties) from different study areas however you need to be assessed whether you meet any prerequisite requirement or language proficiency to take the courses. You can have a consultation from an academic advisor at your host faculty before you choose the courses or please contact us by Email in advance if you'd like to apply for specific courses. It helps you to register courses smoothly after your arrival. Please contact us by Email if you need any additional information about the course.
5-2. Japanese Language Courses
Japanese Language Courses are provided for exchange students, ranging from Level A, for beginners who have N4 or equivalent level to Level C, for advanced learners who have N2 or equivalent level. Each class is arranged small number of students (2-5 people in a class). The courses are all elective but we strongly recommend the students who are Level A and B take all courses.
Course Level
Class hours per week
Period
Remarks
Level A
(N4 or equivalent)

Japanese 1.5 hours × 6period




JLPT preparation 1.5 hours ×2period

Japanese 1semester(15weeks)




JLPT preparation(10weeks)

The contents of Japanese courses include grammar, vocabulary, Kana/Kanji, reading, writing, and speaking, etc.
Those are set up by the Center for General Education and are credit bearing.




JLPT preparations are set up by the International Exchange Center and are non-credit bearing.
The international exchange center will issue a certificate of completion for these classes.

Level B
(N3 or equivalent)
Level C
(N2 or equivalent)
6. Academic Calendar
2022-2023 Academic Calendar

7. Application Deadline
Start from Spring Semester
(early Apr to early Aug)
Start from Fall Semester
(mid Sep to early Feb)
1. Nomination of Students
Submission of the original documents for Admission and for Students Visa
November 30th of the previous year
April 30th of the same year
2. Admission approval at host faculty
December in previous year
May
3.Email us your preferred Accommodation(off-campus apartment or Homestay)
December in previous year
May
4. "Admission Certificate" and "Certificate of Eligibility" to be sent to home university
March
August
5. Application for student visa by the exchange student
As soon as the student receives "Admission Certificate" and "Certificate of Eligibility"
6. Book airplane tickets and Inform KGU of the flight details
Orientation day will be a few days before the commencement of the semester.
Exchange students are required to arrive one or two days before the orientation.
8. Documents Required
Once you are nominated by your home university as an exchange student, please submit the following original documents by post or Email.
Documents for Admission and Student Visa
1) Application form for Exchange Program (*Form1)

: a photo ID should be attached
2) Study Plan (*Form2)

3) Self-Introduction (*Form3)

4) Letter of Recommendation from a faculty or staff member of the home university (*Form4)

5) Academic transcript from home university
6) Health Certificate (*Form5)

7) Proof of Japanese proficiency; ex. results of Japanese-Language Proficiency test (if any):
It is advised that the students acquire N3 or more level of the test, or conversational-level proficiency.
8) 6 copies of photo ID (4.5x3.5cm)
9) Application forms for Certificate of Eligibility

[COE]
10) Photocopy of Passport
11) Certificate of Financial Support (*Form6)

:
If the student will be funding by themselves or his/her guardian, a completed form and an official letter of bank balance of the funding person are required.
The total deposit of the bank balance should be more than 800,000 Japanese Yen to obtain a visa.
If the student will receive any financial grant from any organization, a letter of financial support containing the details of the grant from the organization is required.
9. Accommodation Information
1. Off-campus apartment
Fully furnished one bed room with free internet access located walk distance of the campus. The students are required to prepare bedding set (futon & makura) at their own expense. The monthly fee is 33,000yen, which doesn't include the charge of electricity and water supply. More details are available from here.
2. Homestay
A room with a desk and bedding will be supplied. The house is located approx. 30-60 minutes from the campus. The fee is 3,000 yen per night, which include 2 meals a day (Breakfast & Dinner), free Wi-Fi and all utilities. You can also receive 37,500 yen subsidy monthly from the university. More details are available from here.
Fees
Things included
Subsidy
Off-campus
apartment
Room fee 33,000yen per month
Free internet access
(Not free Wi-Fi)
None
Homestay
(1 semester or a year)
Room fee: 3,000yen/night*
2 meals a day(Breakfast & Dinner)
All utilities
Free Wi-Fi
37,500yen per month
*The fees do not include tax.
10. Student Support(Buddy System)
The Buddy system helps incoming exchange students settle into life at KGU by matching them with local students who provide informal support by regularly meeting up and sharing their experiences and tips. KGU students who volunteer for the system are very interested in other cultures and in developing international friendships. The system offers the opportunity to make new friends and be a part of something that celebrates diversity in an informal, fun and sociable way.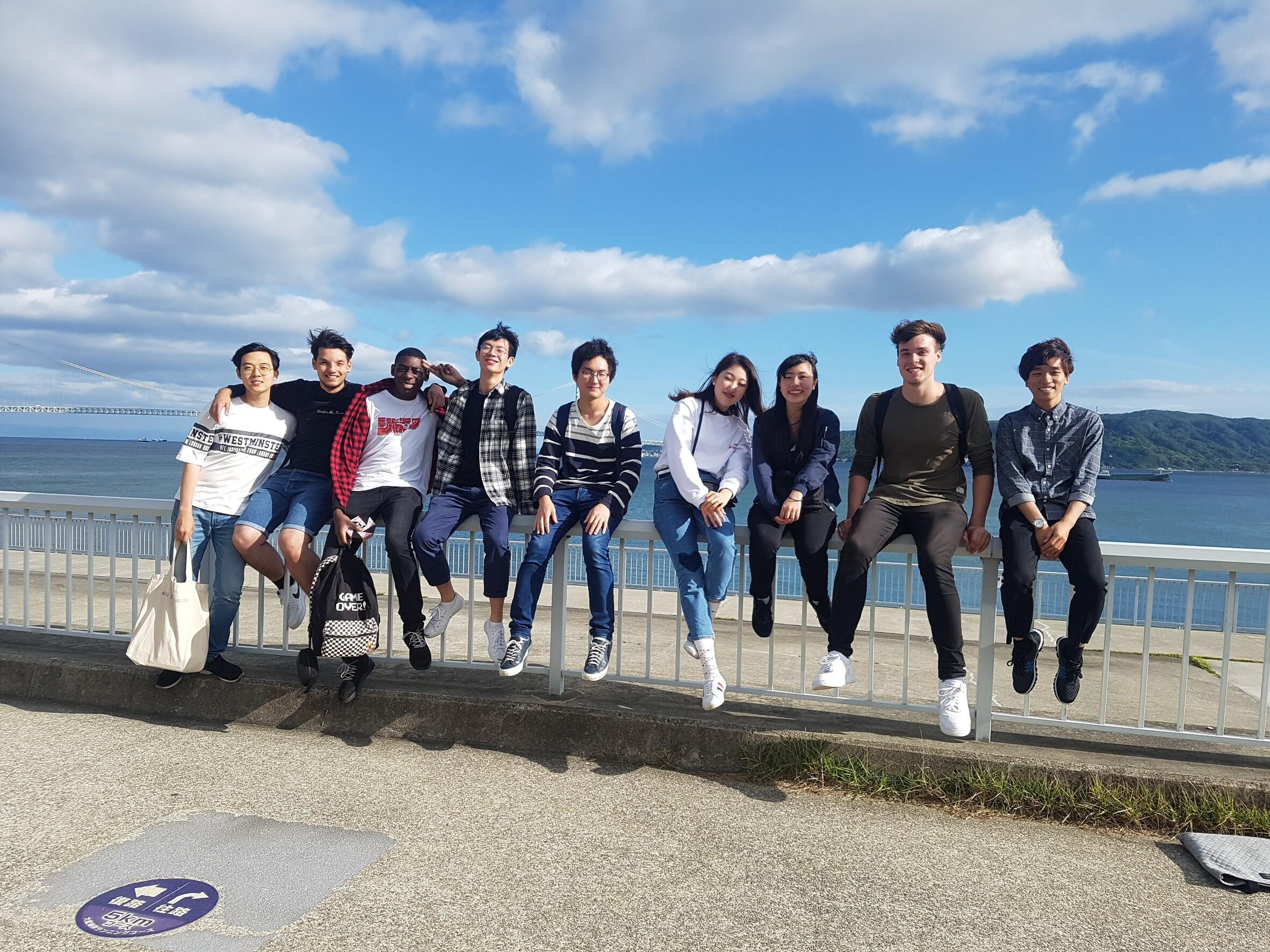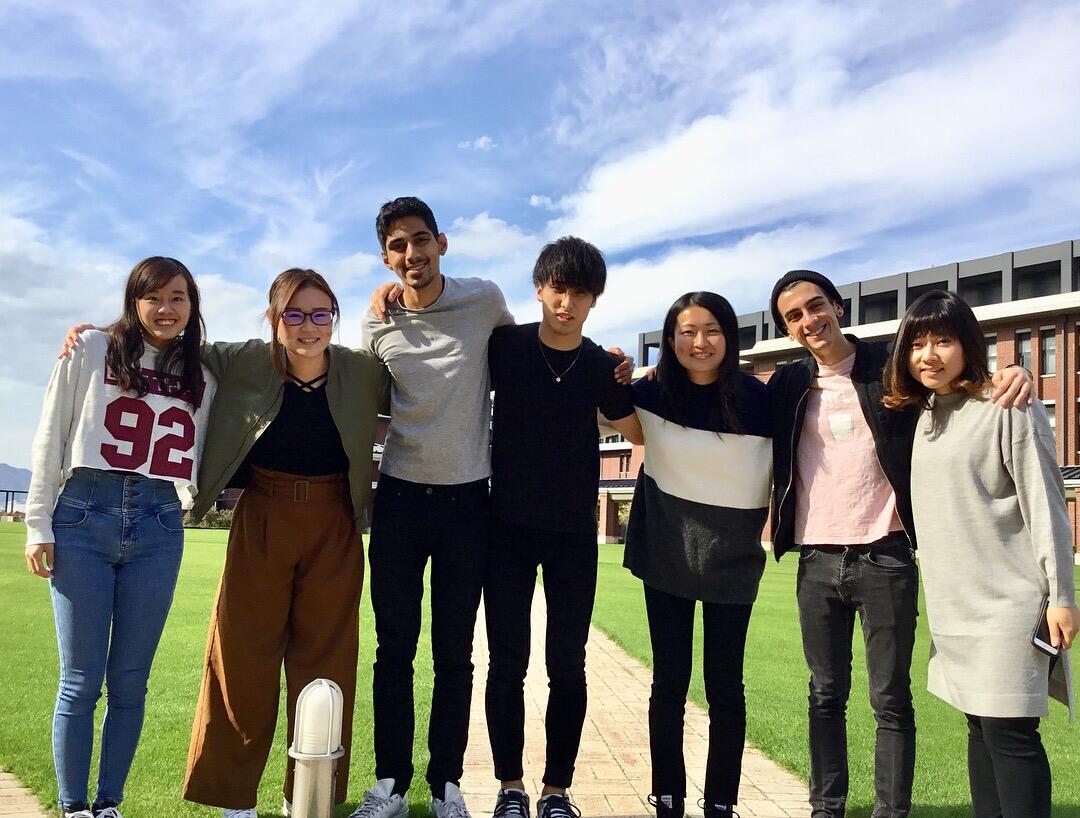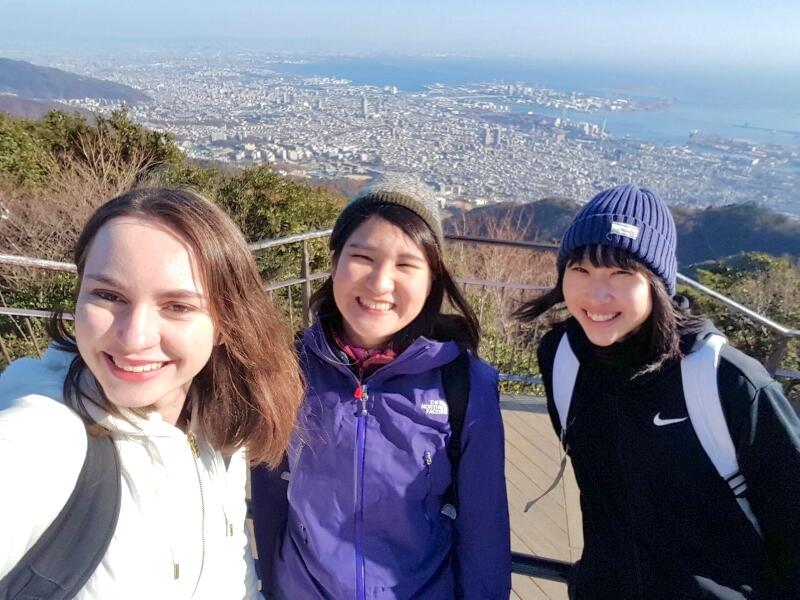 11. International Exchange Lounge
The international exchange lounge is a place for both Japanese and international students to be able to meet and communicate with each other. We hold a variety of events which allow students get to know about multi-cultures, make new friends and learn new language. Also, there has a specialized staff member providing support for international students' life in Japan. You are welcome to drop by at any time and interact with various people from around the world.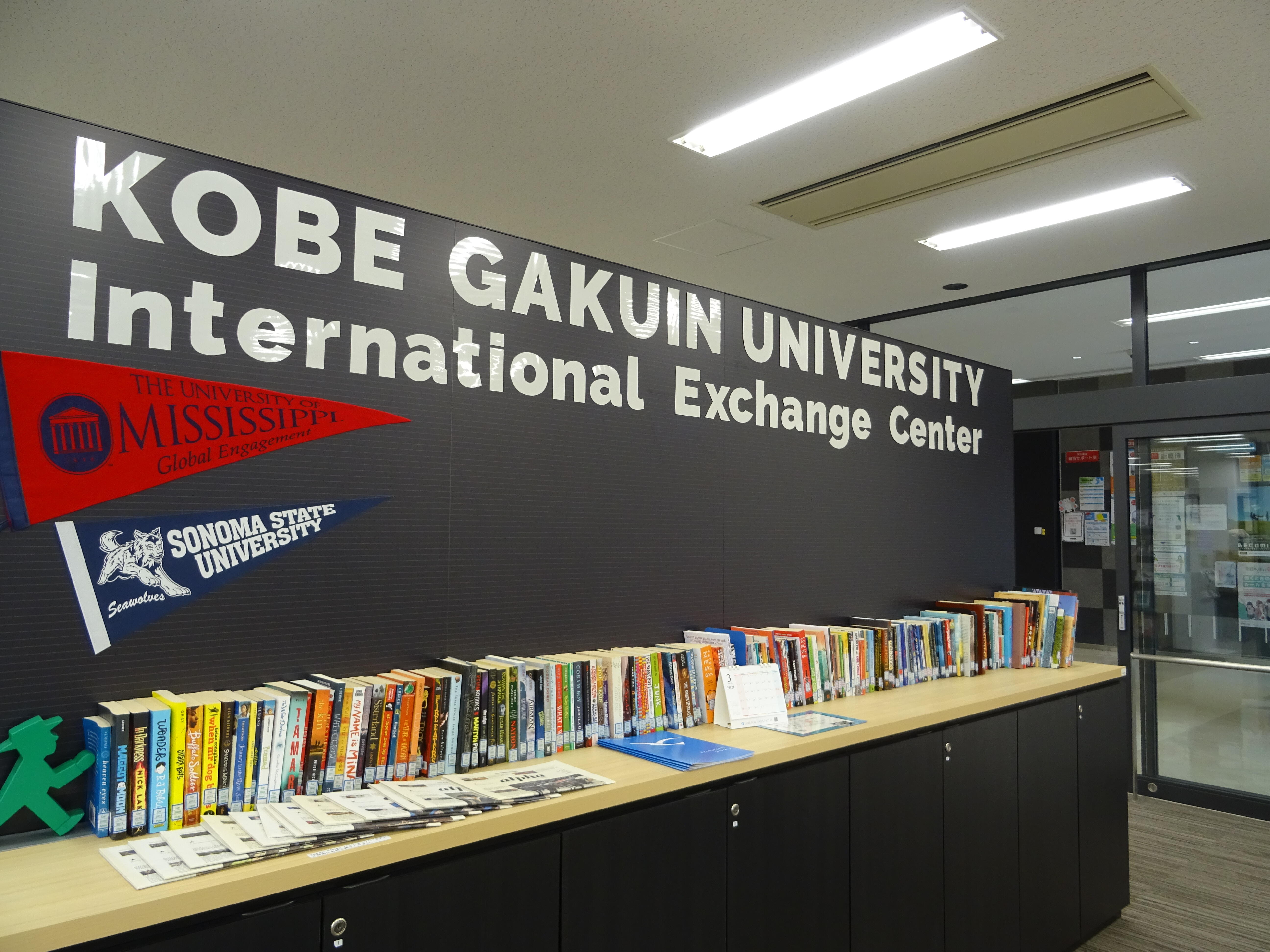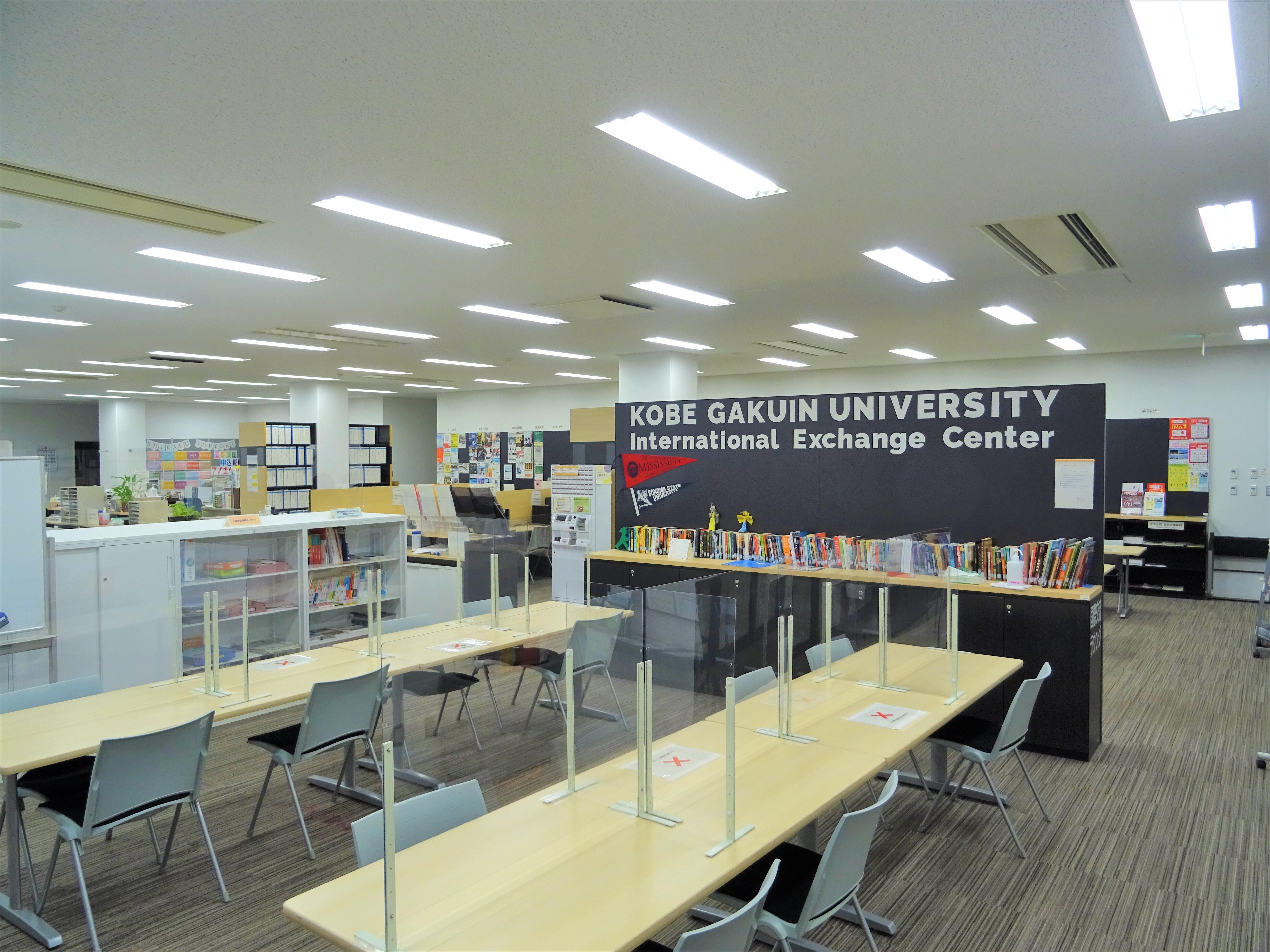 International Academic Exchanges